The Pennsylvania Self Storage Lien Law Annotated
Out of Stock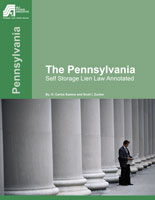 Product Details
***UPDATED JANUARY 2023*** The state by state self storage annotated lien laws are broken down by the state's statute by section and includes a Conclusion, Lien Sale Checklist, rental agreement tips and Notice of Lien Letter. Extensive comments of the state laws are provided by the Self Storage Association's in-house legal team Daniel Bryant and Joe Doherty.
Additional Product Photos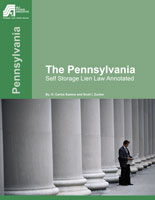 Site Maintenance
Our system is currently down for scheduled maintenance. Your member services will be available again shortly. Please check back soon.