Security for the Self Storage Industry
Out of Stock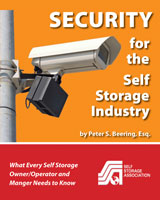 Product Details
This publication has been developed to give the owner, operator, or staff member of a self storage facility the tools to understand the various components of security. Some of the valuable topics discussed include terrorism, criminal behaviors, theft schemes and the manufacture, trafficking and sale of illegal drugs. There are also a variety of tools included that make your security planning easy, such as assessment checklists, procedural lists, how and where to find out information on hazardous materials, how public officials will manage an incident, and federal law enforcement contact information. These areas of security affect the self storage industry every day. Don't get caught without the knowledge you need to protect yourself, your employees and your investment.
Additional Product Photos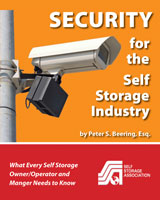 Site Maintenance
Our system is currently down for scheduled maintenance. Your member services will be available again shortly. Please check back soon.